Despite soaring interest in sustainable fashion, efforts to create industry changes are slowing down. Companies are working and putting in all the efforts and time in sourcing, innovative materials that are ethical, durable and sustainable. 
                                                                   Tencel is one of those fabrics!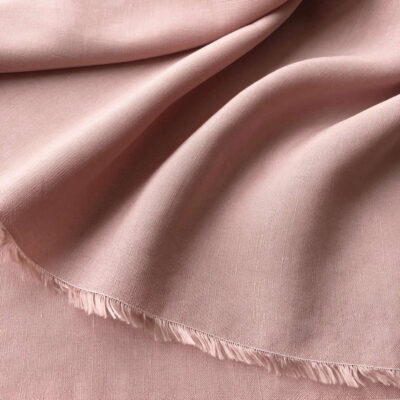 Many companies are using Tencel's fibres to produce clothing. But the question is, why is Tencel fabric so popular, and why does everyone appreciate it so much? 
 WHAT IS TENCEL? 
Tencel is a brand name for a set of fibres called Lyocell and Modal. The brand is owned by, the Austrian company called Lenzing AG.
These fibres are known for feeling super soft and its sustainability. The fibres are incredibly versatile and are used with other textiles such as cotton, wool, polyester and silk to improve their functionality. 
 How is Tencel made?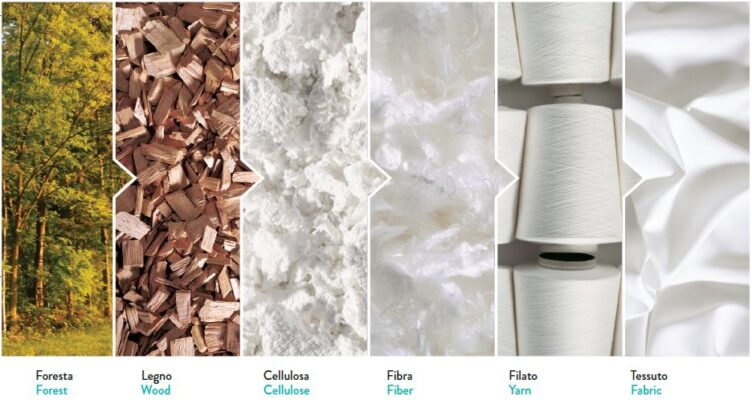 Tencel is a natural, man-made fibre which is also known as Lyocell. Tencel is a cellulose fibre, which is made by dissolving wood pulp and using a unique drying process called spinning. Before it is dried, wood chips are mixed with a solvent to produce a wet mixture. The mixture is then pushed through small holes to form threads, which is then chemically treated, and the lengths of fibre are spun into yarn and woven into cloth.  
 Why is Tencel so popular? 
 Softness is the major characteristic. 
Tencel is known and loved for its softness and yes; its sustainability. Also, in one of the survey conducted by Good Housekeeping, 100% Tencel Lyocell sheet set is rated softer than any of the cotton or cotton-blended sheets.  
 Tencel also gets blended with most recognisable fibres like cotton or polyester. Tencel fibres do have some excellent sustainability features that make it a preferred choice for brands. Also, it recycles water and chemicals so there's less waste and it traces the trees to sustainably-harvested forests.
Features:
 Let us discuss some of the features of Tencel: 
 – Long-lasting softness
 – Gentle on skin
 – Contributes to breathability
 – Color retention
 – Biodegradability
 – Doesn't wrinkle easily 
 These unique features of Tencel make it stand out in the clothing and bedding industry and hence preferred by many brands and customers.
 How does Tencel impact the environment? 
 As is the case with almost all the textiles, Tencel has both positive and negative impacts on the environment. Tencel is from the plant material, and it requires less water and energy compared to cotton. Tencel is biodegradable. 
 Tencel, when blended with conventional dyes, can be harmful to the environment. 
Lets now talk about the advantages and disadvantages of Tencel.
 Disadvantages of Tencel Fabric:
●      Tencel shrinks after its first wash ( Approx 3% )
●      Tencel is expensive when we compare it to other eco-friendly fabrics.
 Advantages of Tencel Fabric: 
●      Eco Print: 
 Tencel is biodegradable and is economical in its use of energy. 
●      Colour Rich: 
It can be dyed to maintain high-quality standards. 
●      Moisture Absorbent: 
 Tencel has natural breathability and then compared to cotton, it has better moisture absorption feature. 
●      Anti-bacterial: 
 Tencel is also anti-bacterial due to its moisture management. 
●      Feel of Fabric: 
 Tencel feels soft, breathable, lightweight and comfortable. It has an extremely smooth, soft surface that drapes beautifully to flatter every figure. 
●      Durable 
 This super fibre can hold up to a beating when both wet and dry and is most conveniently resistant to wrinkles. 
It is worth investing in quality and durable garments that are good for your skin, such as those made from Tencel.
 If you look good, feel good and do good for the environment, nothing can stop you from achieving your personal best!